School Council
Here is our fabulous School Council!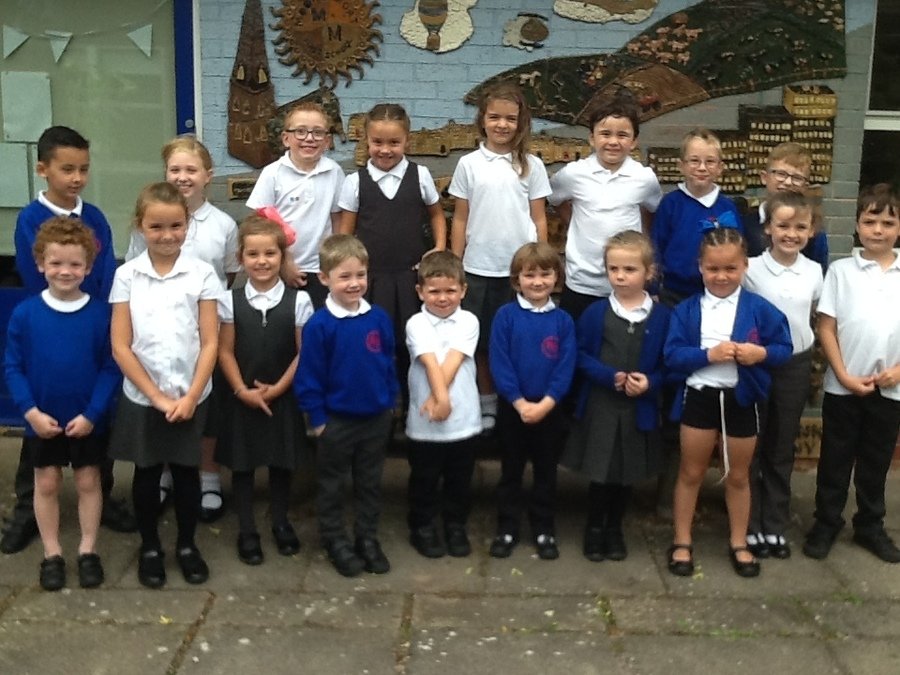 This year we will be looking at fundamental British Values. The School Council have chosen to focus on the value of helping other people. We meet every 2-3 weeks to discuss current and future projects. Each representative has been chosen by their class mates following a voting process. Minutes of our meetings can be found in school.
The School Council welcomed Pudsey Bear to the school. Together they decided on fundraising events for the day and organised communicating information to classes and parents. They organised a Pudsey Bear themed dress up day and supported the making and selling of Pudsey biscuits. Over £230 was raised for Children in Need.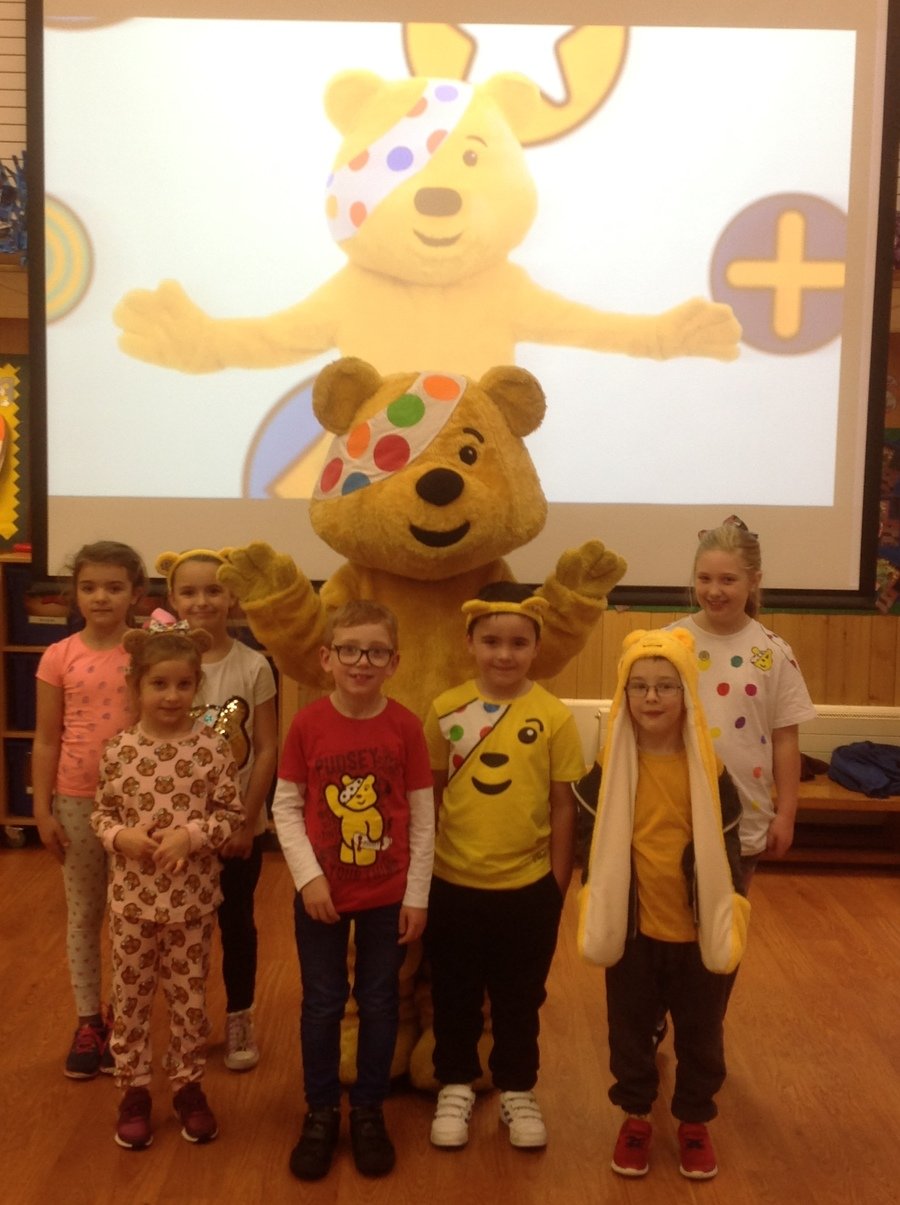 The School Council talked about our value of Happiness in December. The children talked about children who are less fortunate than ourselves at Christmas time. They decided to support the charity Save the Children and to take part in Christmas Jumper Day 2018. The members from Key Stage 2 led a whole school assembly telling the rest of school and teachers about who Save the Children are and the work they do. They talked about how we can all help raise money through wearing our Christmas jumpers and where the money raised would go. A wonderful £172 was raised!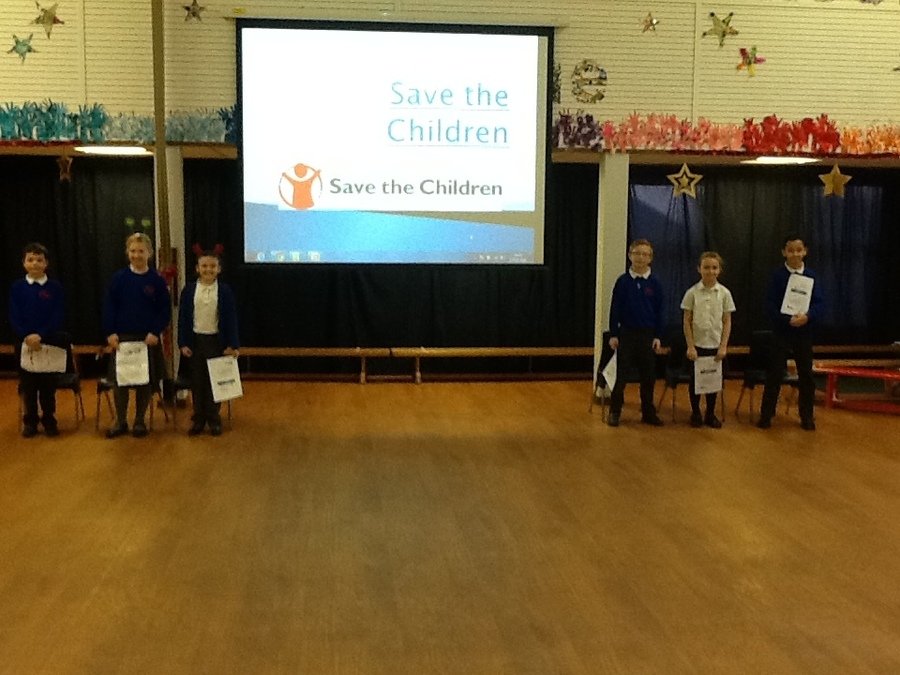 The School Council children have decided that they would like to support the Redditch Food Bank for the next two terms. They have set themselves a target to raise £500. They worked together to hold a Valentine's Day event. They sold heart shaped balloons for £1 each and made an amazing £242! Watch out for our next event!
For our final event of the year the School Council children decided to hold a toy sale. The held a non uniform day where children bought in a toy they no longer wanted or needed. They then sold these for 50p or £1.00.The children had to organise the toys, organise groups to come to the sale and collect the money. An amazing £180 was raised.
An incredible £422 has been raised overall to present to the Food Bank.
We had a fabulous party to celebrate all of the work we had done! Thank you School Council 2018-19!
Well done School Council! You led an assembly for the whole school and presented to your cheque to the Food Bank!