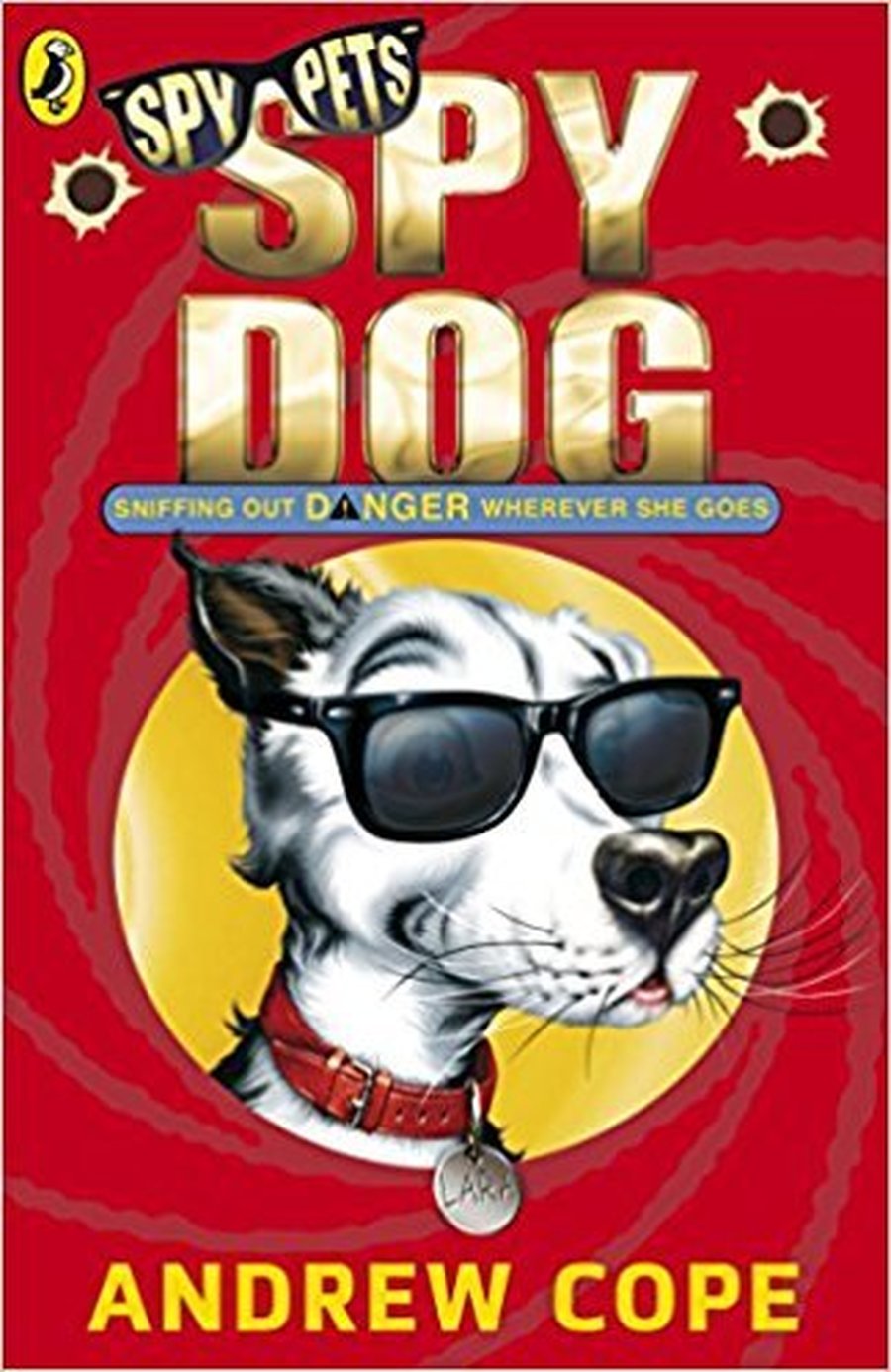 On Tuesday 31st October we were lucky to have a visit from Spy Dog's author Andy Cope. He talked to the children about how important self-belief is in order to achieve our goals in life. As an author he reiterated to the children the importance of reading. He brought along some of his books, which we now have in the school library for children to read.
Synopsis of Spy Dog:

Lara, or GM451 as she is known by the government, is a highly trained special agent, bred by the British Secret Service for use on dangerous missions around the world. But her last mission went wrong and now she is being hunted down by an evil drugs baron, Mr Big. Lara must go undercover as a normal dog, 'choose' a family to look after her and await her retrieval by the Secret Service. But can she keep her true identity a secret? Can she thwart the plans of Mr Big? And can she bear to return to government service, after weeks of cosy domestic bliss? After an exciting struggle, Mr. Big is captured and Lara finds a way to stay with her family. But her spying days aren't over completely...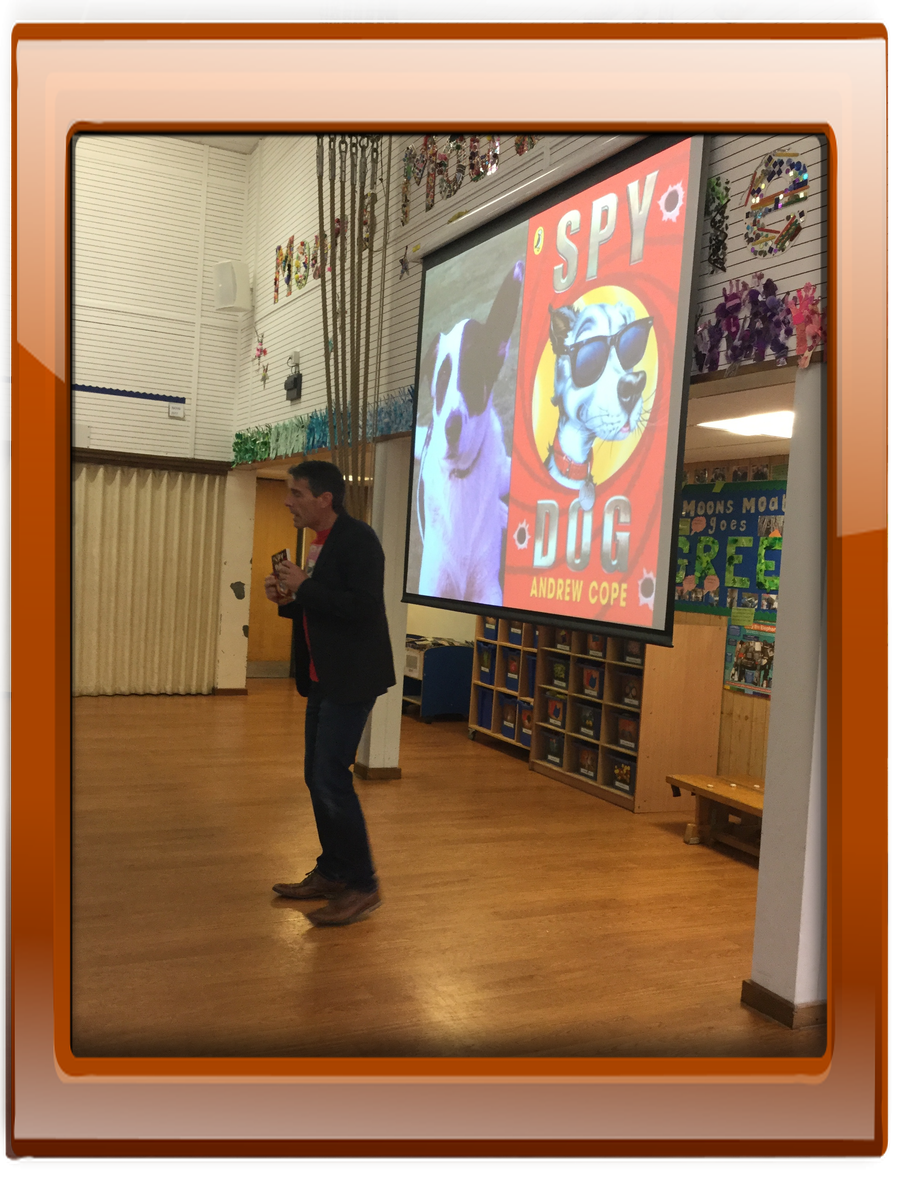 During the morning Andy set the children the task of writing the first chapter of a story. For years 2 and 3 he challenged them to write about 'Spy Gorilla' We had some fantastic results from lots of children.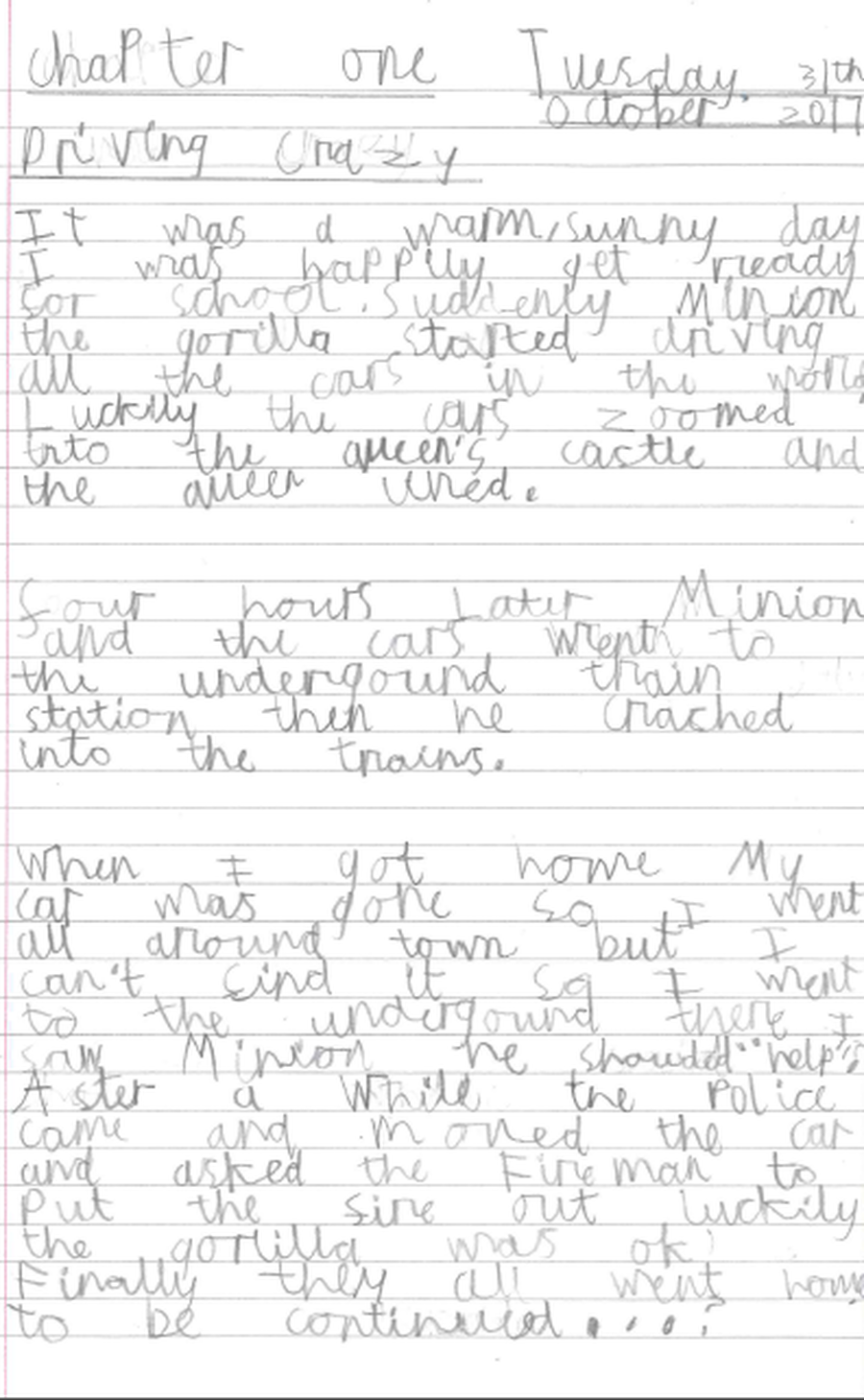 Year 4 impressed Andy so much he set them a harder challenge. They had to write the start of a story that included chocolate bar names subtly slipped in throughout. Again, we had some fantastic results!