School Council
Here is our fabulous School Council!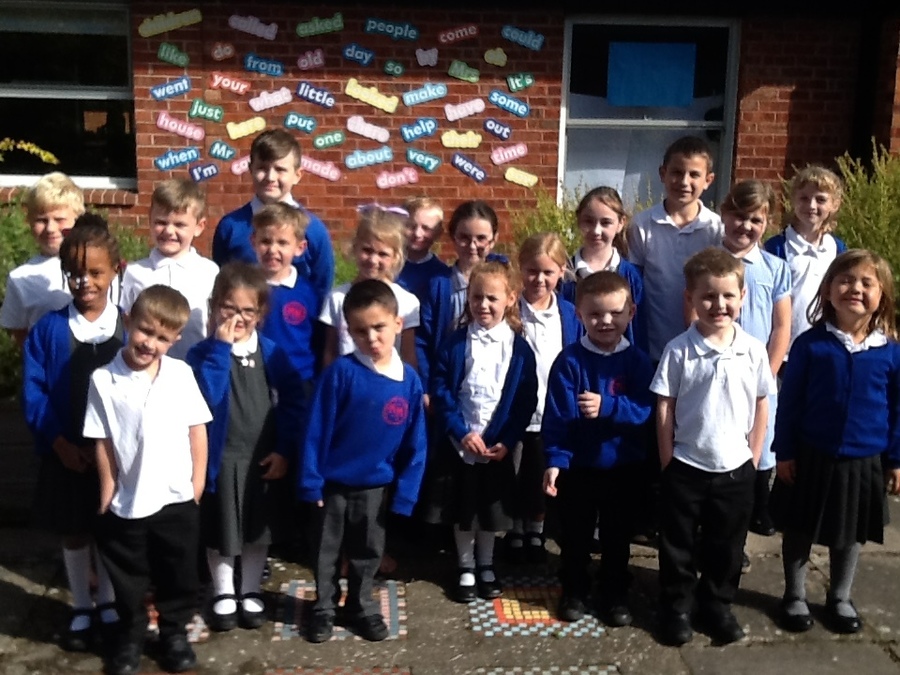 This year we will be looking at fundamental British Values. The School Council have chosen to focus on the value of helping other people. We meet every 2-3 weeks to discuss current and future projects. Each representative has been chosen by their class mates following a voting process. Minutes of our meetings can be found in the school hall.
Last year our School Council chose to support local charities.
This year the children have chosen to support the Charlotte and Craig Saving Hearts Foundation. This is a local charity who raise money to ensure all schools and public spaces have access to defibrillators. They also train people to use them.
The Key Stage 2 children ran a 'pick a bag' stall. Each bag had a teddy bear in it. Children paid £1 for their lucky dip bag. This event raised over £120! It costs about £1000 to purchase a defibrillator. We have made £1000 our fundraising target. Can you help us achieve it?.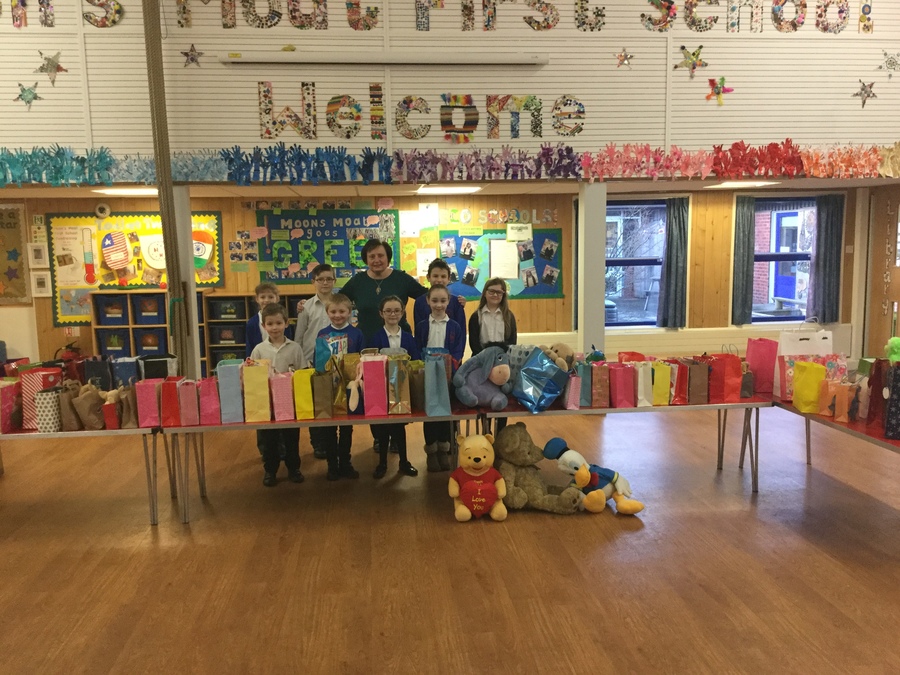 On the 13th February the School Council organised a heart shaped balloon sale to raise money for the Charlotte and Craig Saving Hearts Foundation. The children have raised an incredible £150! Thank you for all of your support.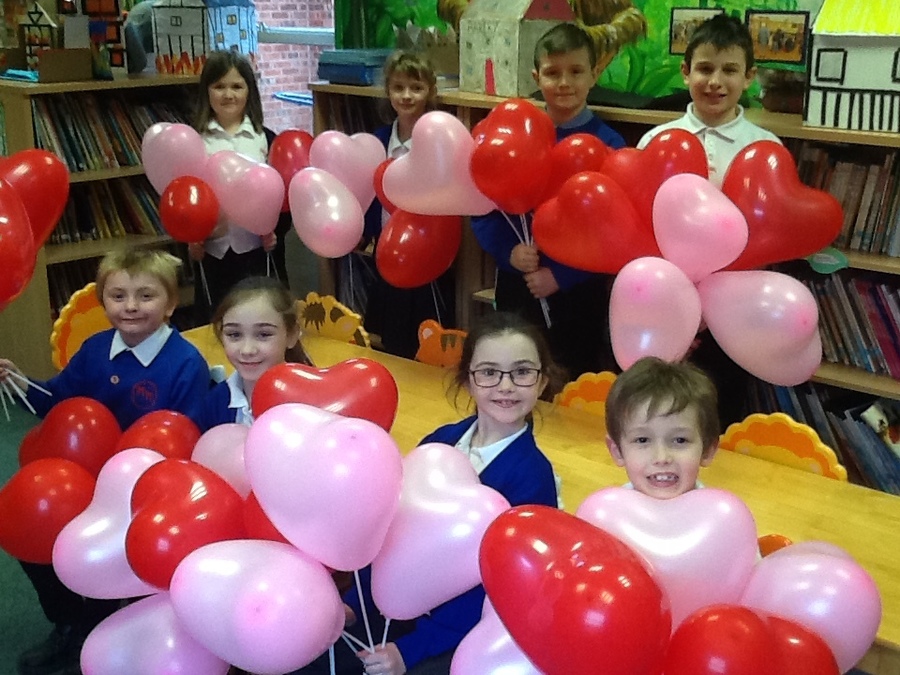 Next the children decided to organise a pyjama day. The children have worked hard on storytelling in school so the children decided they wanted to have a story day and share it with their parents. The children were asked to pay £1 to come to school in their pyjamas or comfortable clothes. This raised £180!!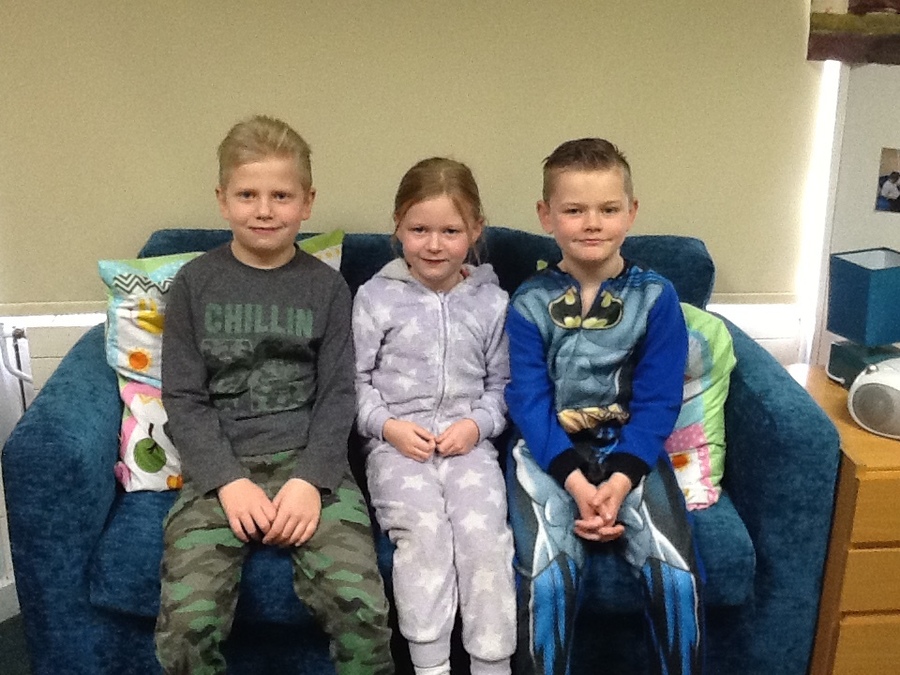 We are now half way to our £1000 target as we have raised over £500!! Watch this space to see what we do next!
The Year One and Two children chose to ask for donations of silver and gold coins to make a large heart. We worked together to make a heart on the playground. We raised an amazing £60! The children also planned a white and red day to celebrate St. George's day. This raised another £110. We are now nearly at £700!!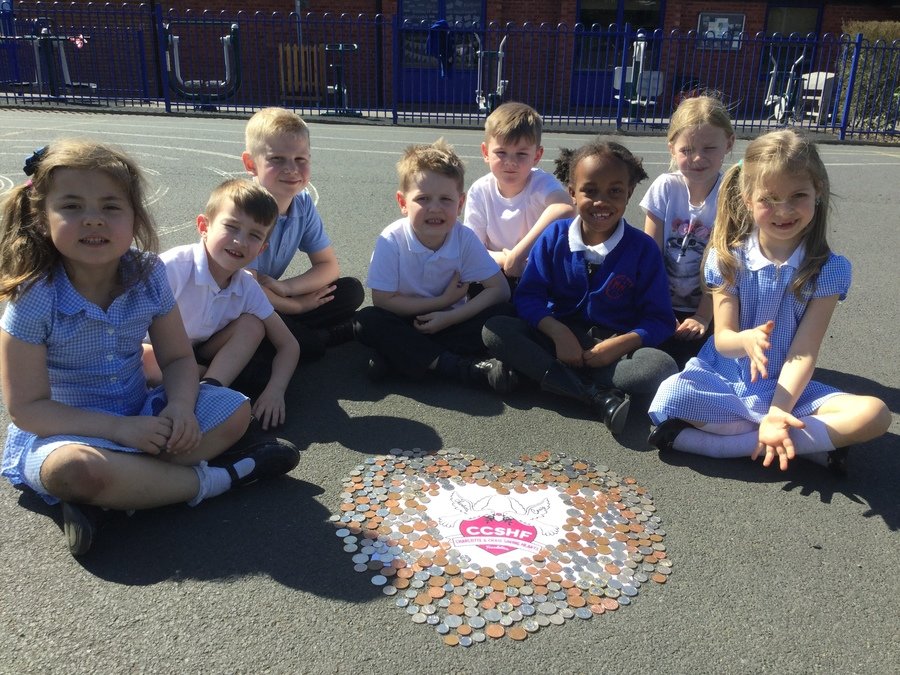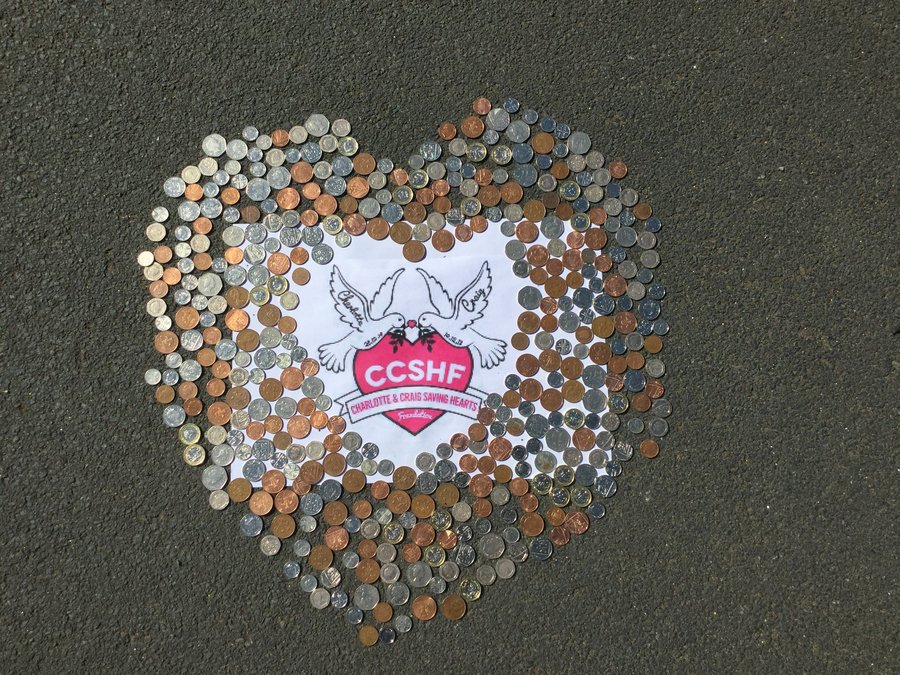 Wow! Our final event of a sponsored skip raised over £300. We have smashed our £1000 target and are looking forward to presenting the Charlotte and Craig Saving Hearts Foundation Charity with their cheque at the end of term Well done everybody!